Latest News
CONGRATULATIONS!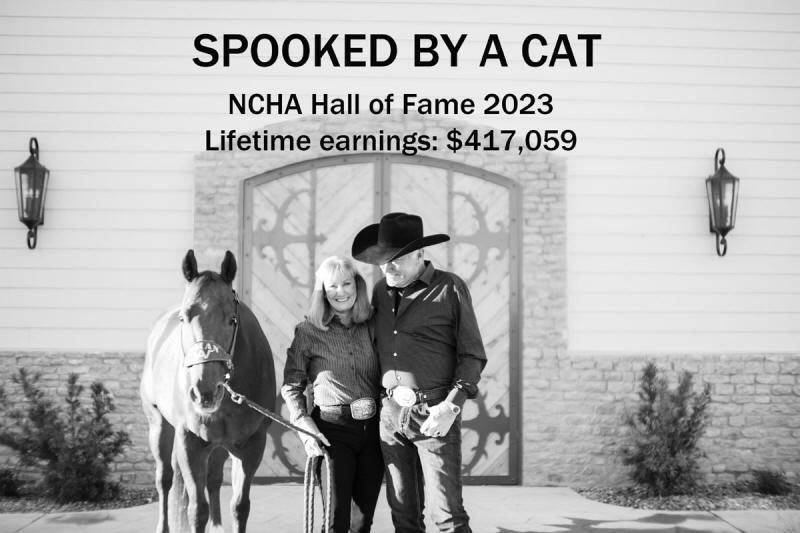 ---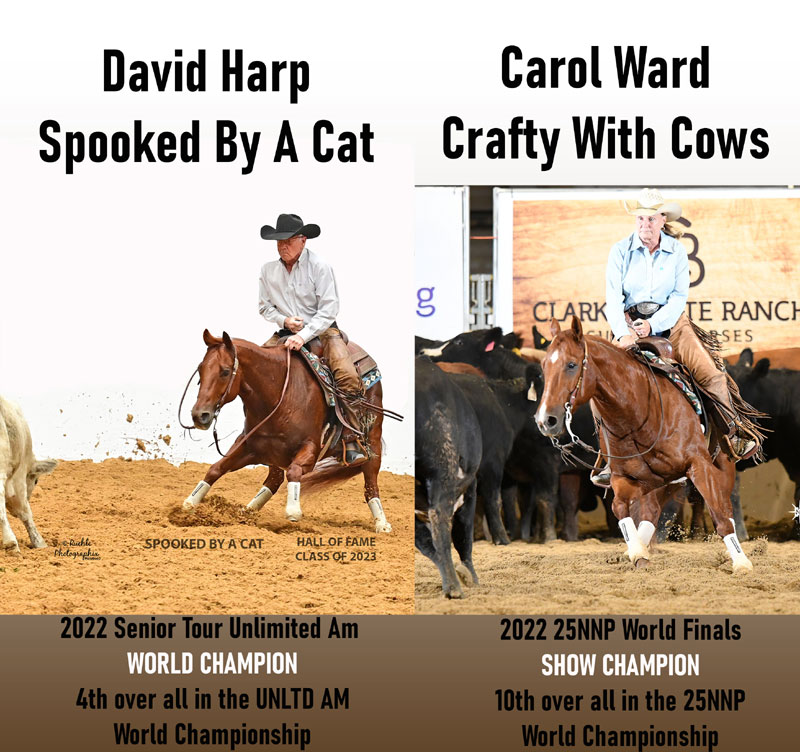 ---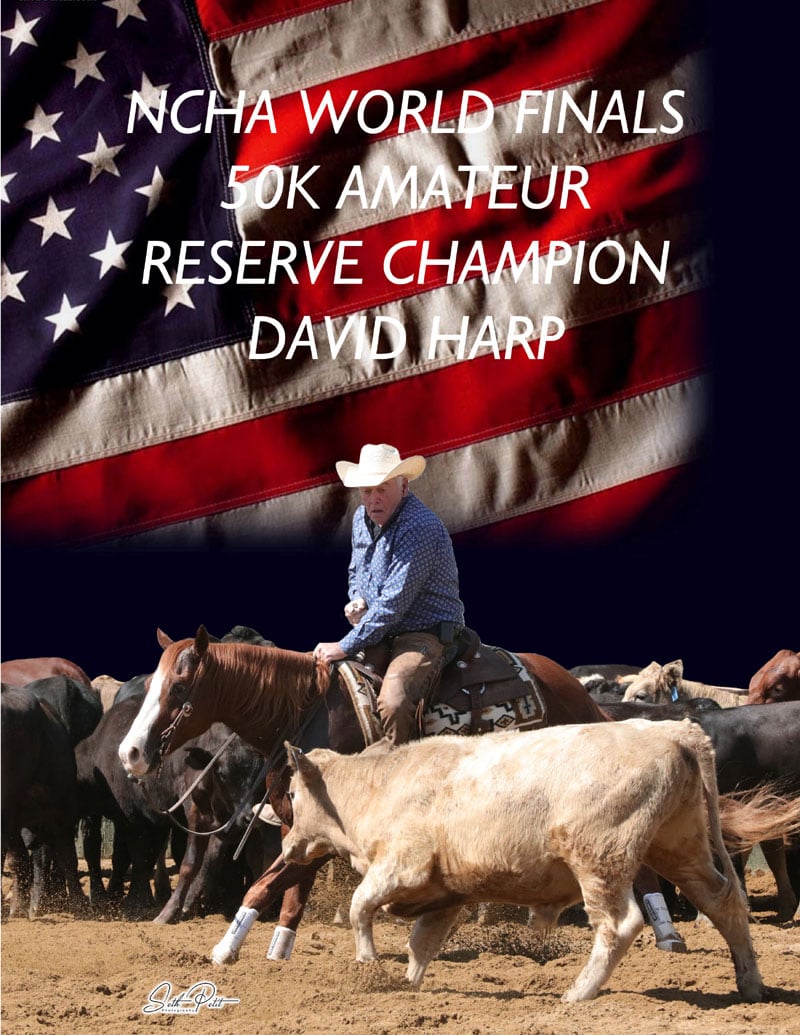 ---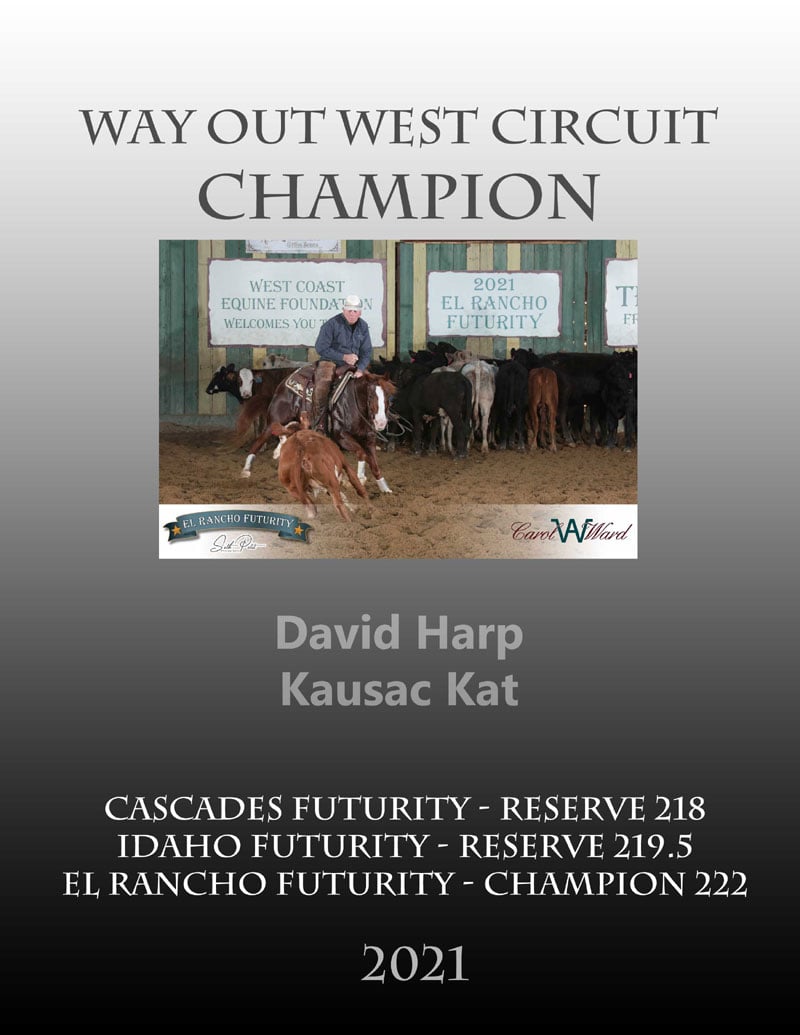 ---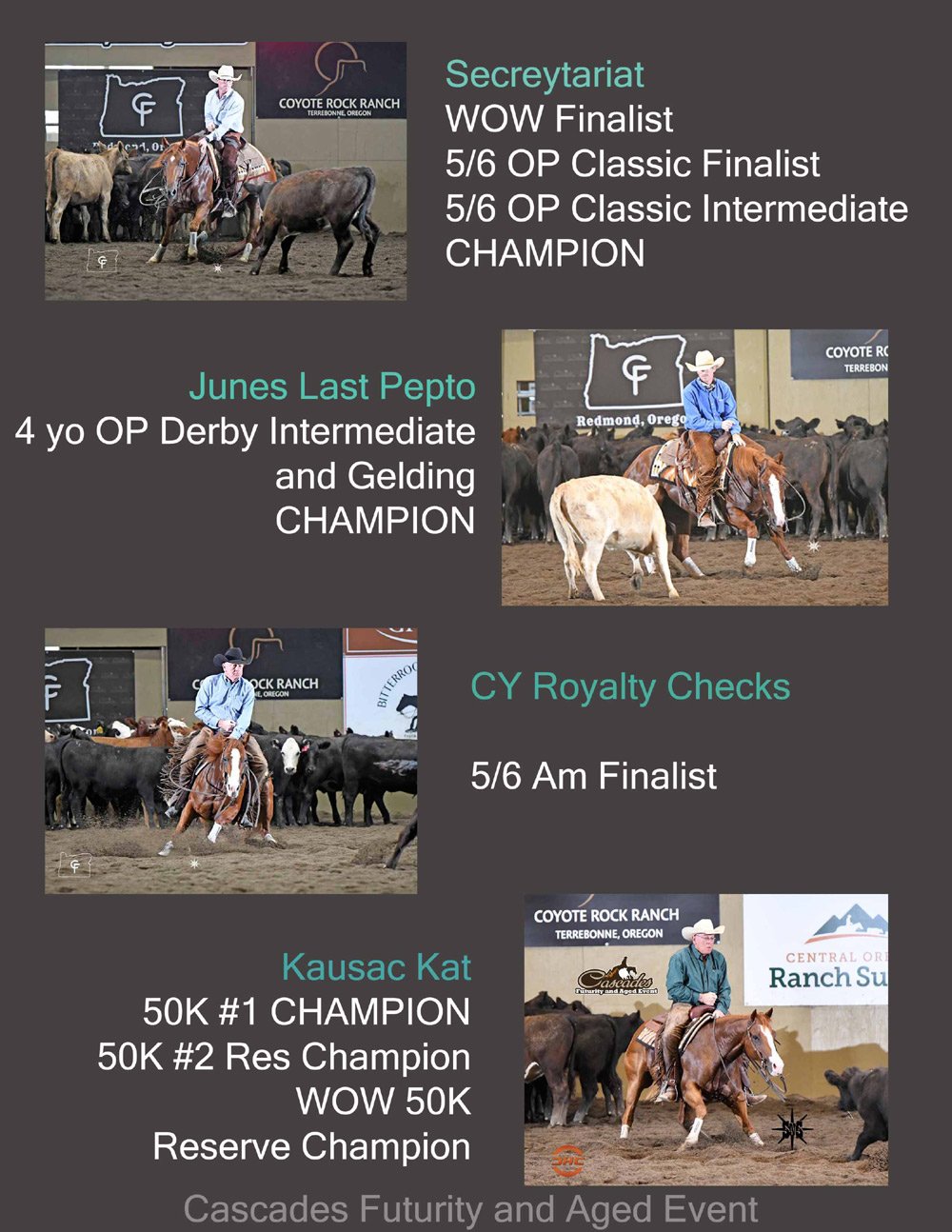 ---
Small Miracles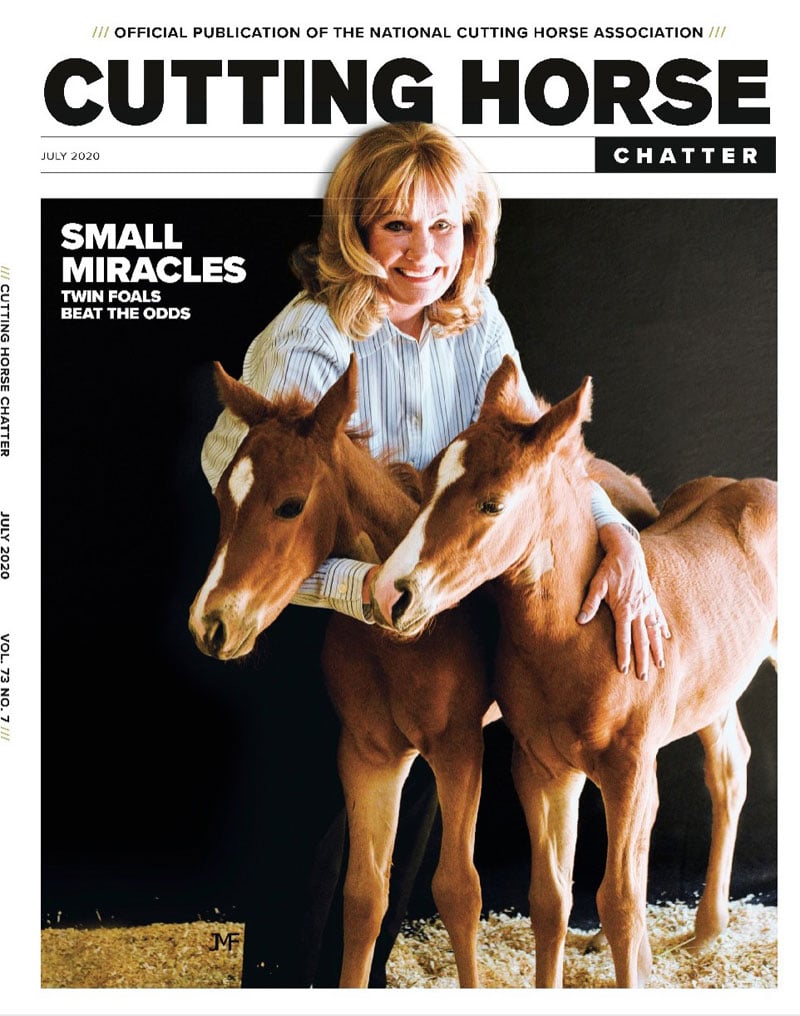 Small Miracles - Twin Foals Beat The Odds
So proud of these little miracles and all the joy they have brought to so many in these tumultuous times.
To view full article click link here.
---
2019 NCHA Horse Hall of Fame Inductees Announced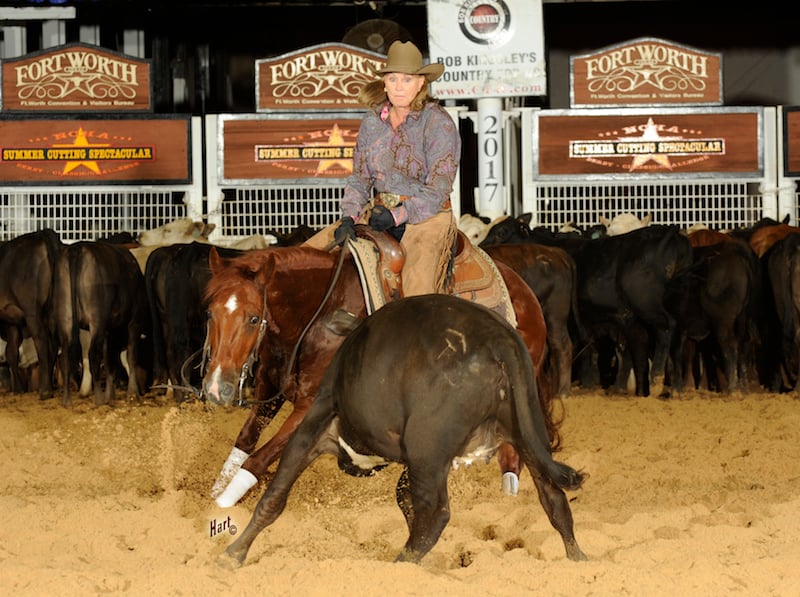 Carol Ward and Crafty With Cows compete together. • Photo by Hart Photos.
Four horses that collectively earned more than $1.5 million in the show pen will head the National Cutting Horse Association's annual Hall of Fame class to be inducted later this year. 2013 gelding Crafty With Cows, 2009 gelding He Bea Cat, 2013 mare Second Spot and 2014 stallion Rollz Royce will be honored during the NCHA Hall of Fame Gala, held in conjunction with the NCHA Convention in Fort Worth, Texas, May 30.In order to qualify for induction, a horse must have earned at least $150,000 in open competition as well as $400,000 total, orwon $150,000 in career open earnings and at least two of the eight NCHA major events. Of the four inductees, three earned $150,000 in open competition and sealed the deal with $400,000 in earnings. Rollz Royce took the latter route, winning $150,000 in the open and two major event titles. Athleticism, trainability, grittiness and endurance are just a few of the qualities it takes to become a Hall of Famer, and these four equine athletes have passed the tests with flying colors.
Crafty With Cows
Bred and owned by Carol Anderson Ward of Rancho Murieta, California, the sorrel gelding certainly had it in his genes to become a champion. Crafty With Cows is sired by Equi-Stat Elite $10 million sire High Brow CD and out of Miss Haulin Hickory (by SR Instant Choice), a producer of nearly $700,000 in offspring earnings. Boasting $436,657 in earnings as a performer, Crafty With Cows has prowled the cutting pen for four years predominately with Equi-Stat Elite $2 million rider R.L. Chartier and Ward, an Equi-Stat Elite $1 million rider, in the saddle.
Punchy performances in the 2016 NCHA Futurity under the guidance of Chartier gave Crafty With Cows a strong start on the Hall of Fame trail, bagging $140,419 in the Open finals alone for a third-place finish.
Other standout accomplishments Crafty With Cows has garnered include the 2017 Pacific Cutting Horse Association (PCCHA) Derby Open Co-Championship and the 2018 NCHA Summer Spectacular Classic Challenge Non-Pro Reserve Champion.
To view full article click link here.
---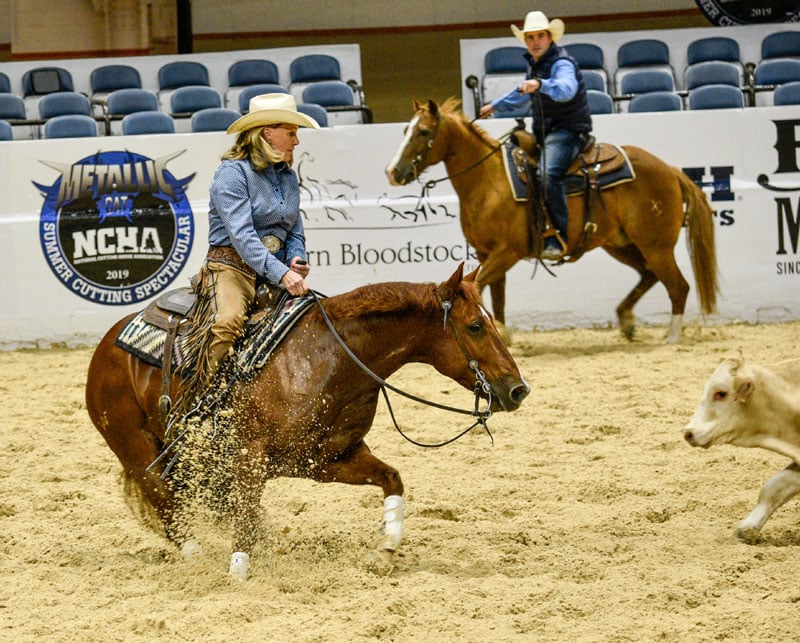 In the same run at the NCHA Summer Spectator during the UA 5/6 Finals
Carol and Crafty With Cows hit a couple of milestones.

Carol went over one million in LTE
and Crafty added $14,311 to put him over $400,000 LTE.

He is now in the NCHA Hall of Fame.
We couldn't be more proud of both of them.

---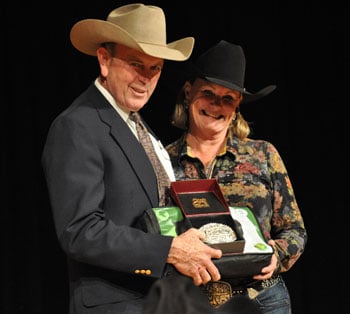 Carol Ward - LTE $948,642
2015 NCHA NONPRO HALL OF FAME
2014 PCCHA Non Pro Champion
2014 NCHA Hall of Fame
2014 Ed Smith Memorial Award
Click here to view her acceptance video.
2013 PCCHA Hall of Fame